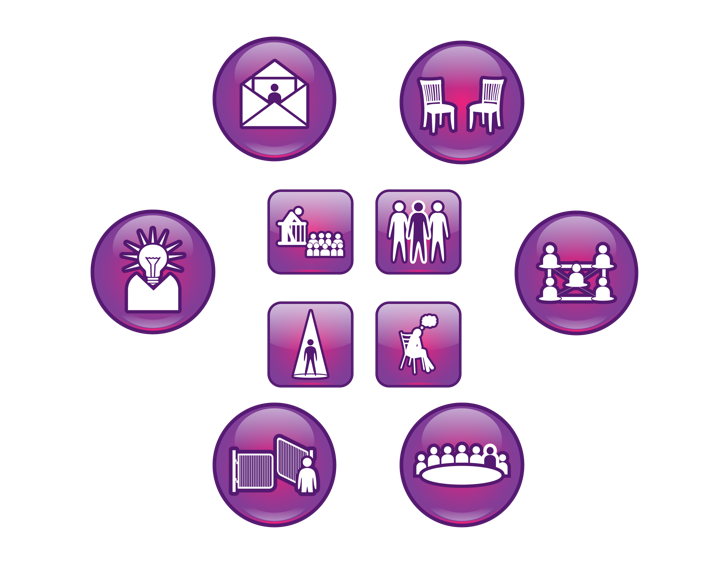 Six Roles and Four Positions
In this accessible and engaging online course, Dr Mark McKergow, the co-creator of the Host Leadership approach, takes us through the background to the metaphor and model of Host Leadership, and a deeper dive into the Six Roles and Four Positions of the framework.

"In Mark's new course, he becomes the guide by your side while you're exploring Host Leadership. I thoroughly enjoyed how he combined a sociable, motivating tone with precise wording, and luckily, his reflective questions exercises about my own practice stopped any possibility of thinking 'I've-already-been-there-done-that' dead in its tracks."
Rolf F Katzenberger, facilitator and team coach, Pragmatic Teams


Who is the Course for?
Many people find Host Leadership opens up new ways to act with others for engagement and success. Perhaps… 
You are moving into a new leadership position and want to get off to a great start
You want to boost your existing approaches in working with others
You are looking for new ways to build engagement and progress with your team
You are facing a tough challenge in bringing people together in your organization
You want to help others in your organization work positively and creatively
Whatever your present situation, Host Leadership can help you to help yourself, your people, your organization and your community.

"Mark McKergow pioneered the concept of "Host Leadership". This course is a welcome and needed enhancement to the subject.
Whether you have read his book and want to embed the ideas in yourself and your organisation, or you want to dive straight into this intuitive yet (for some) elusive concept, this course is an excellent option to choose. Not only does Mark bring expertise in the subject area, he is also a skilled, good humoured and experienced communicator and trainer.
I strongly recommend the course - understanding how to be a host leader will give you added impact in both personal and professional settings."
                                                                                                     Richard Lucas, Founder TEDx Kazimierz 
This course is presented by Dr Mark McKergow, who created the concept of Host Leadership and wrote the book with his colleague Helen Bailey.
The course will follow and build on the book - and is the best way to quickly engage with the Host Leadership metaphor and framework under the expert guidance of its creator.
The book was first published in 2014 and met with huge acclaim:
"The first piece of seriously innovative thinking on leadership this millennium.  Really refreshing - and provides some great insights." Michael Wellin, Business Transform 

Host Leadership has continued to attract enthusiastic followers ever since:
"This is the most compelling leadership philosophy I've heard. It completely aligns with the culture of the network age." Robert Richman, Culture Hackers
This course is your opportunity to acquire and grow your Host Leadership abilities under the engaging tuition of its creator.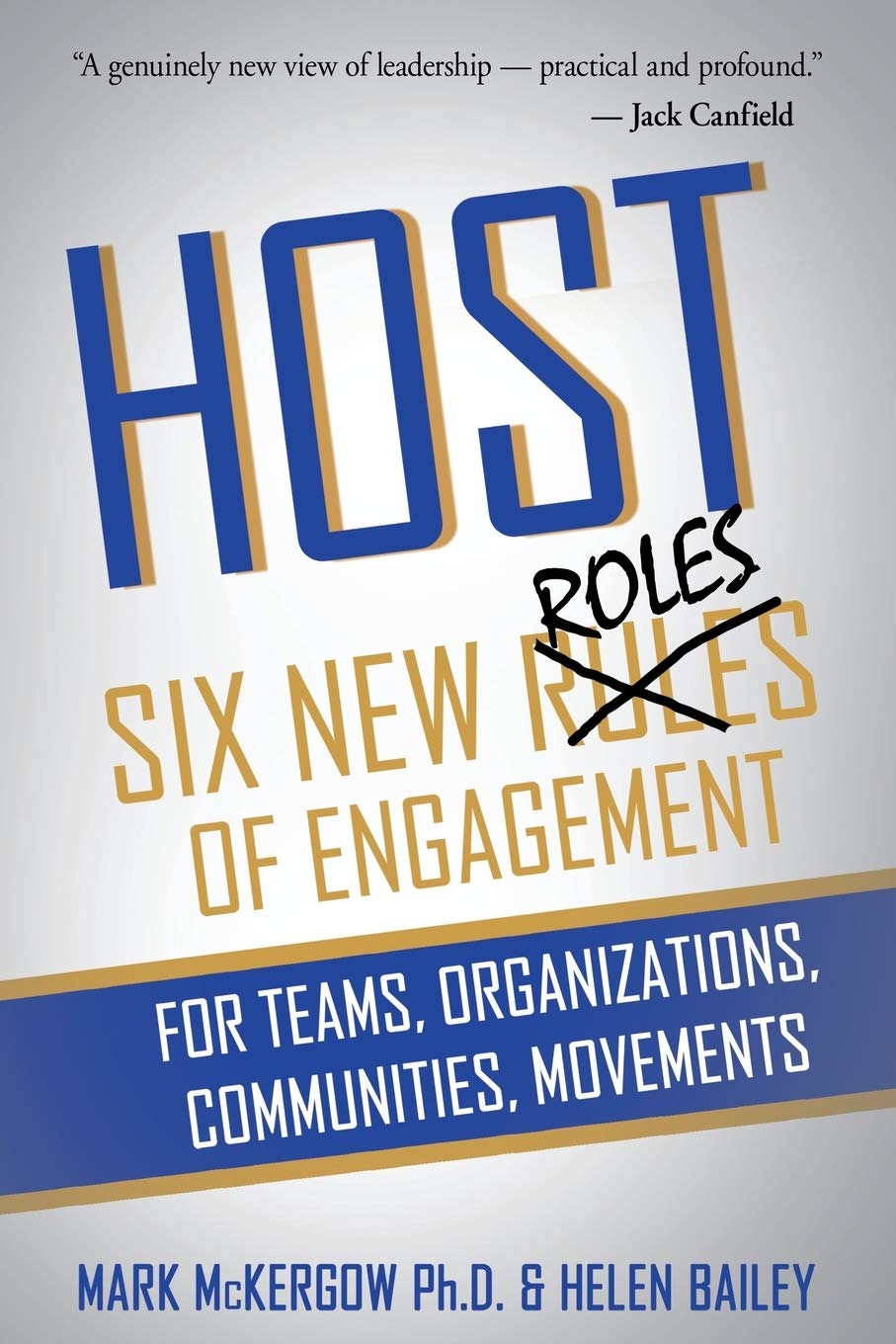 "A dynamic, yet measured flow of images, gripping stories, powerful new concepts and connections that urge you to explore and change your views and practices."
                                                                                                        Leach Davcheva, AHA Moments
"Mark McKergow's book on Host Leadership stretches our view of leadership, and this online course unpacks the metaphor and model of Host in a clear and concise way, inviting us to stretch our leadership further. I highly recommend scheduling some time in the 'Kitchen' with Mark on this course to reflect on how you are already leading as a Host and what you might do next - enjoy!"
                                                                                         Jason Pascoe, Working Well International



Meet your presenter - Mark McKergow
Mark McKergow the co-creator and author of the Host Leadership approach and book introduces the course.
"Mark is a leader in his field, and he is an extremely passionate and inspiring teacher and facilitator. We recommend him very highly to inspire your organization".
Henrik Rasmussen CEO and Hans Christian Nielsen Head of HR and Administration, Roskilde Festival (the largest music festival in Northern Europe)



Stepping Forward : Stepping Back
Leadership is not easy, but it's not rocket science either.
Good leaders need to be able to adapt to their context and play different roles at different moments.
The Host Leadership approach is intuitive, as it is based on the host-guest relationship that we all already understand. Mark McKergow explains how this very human approach to managing people has its roots in ancient times, but still has real power in the modern day.
He illustrates the course with stories from Abraham to Queen Victoria, Nelson Mandela and Mick Jagger as well as current leadership thinkers.
At the heart of the process is the ability to know when to step forward and guide, support and instruct and when to step back and allow others to have agency and space to be productive.
Watch a short sample of the course
The program is made-up of a series of 24 videos, each about six-minutes long. Giving approximately 2 hours 40 minutes of content rich presentation from Mark.
The videos are illustrated with animations, highlighted text and other video segments to exemplify the stories and concepts Mark describes.
In addition to the videos we provide further reading suggestions - including a free to download first chapter of the Host Leadership book - reflective questions which are critical for embedding your learning, and some straight-forward quiz questions you need to pass to progress to the next module.
Watch a short sample form Module 2 here....

Some reviews and testimonials on Host Leadership...
"A genuinely new view of leadership – practical and profound" - Jack Canfield, Author of 'Chicken Soup for the Soul'
"Host brings together many practical leadership strategies to draw people together - effective both in the Board room and on Mount Everest." Sir Chris Bonington, mountaineer and author
"A great mix of research, philosophy, stories and insight into what real leadership is about." Mike Brent, Professor of Leadership Practice, Ashridge Business School
"I find the concept of leader as host, presented in this book, to be a very practical and balanced way to think about leadership. Host is very helpful in breaking-down daunting situations into manageable parts, which then reveals constructive next steps. Indeed, there were a couple of times while reading it where I stopped to perform a small step or send an invitation inspired by the insight gained from the book." Daniel McCoy, Technical Director, Pixar Inc.
"Having been a host and leader for nearly 40 years, the insights in Host were as refreshingly relevant to me as they will be for any young manager, be they in hospitality or anywhere else where results through others are needed. These easy-to-apply principles will last you a lifetime." Philip Newman-Hall, Director/General Manager, Le Manoir aux Quat'Saisons, Michelin starred restaurant.
"In an already crowded field do we need another book about 'leadership'? Well,yes we do when it is a book like Host that seeks to apply leadership thinking to the complex, volatile and ambiguous world in which leaders now operate. Mark McKergow and Helen Bailey have elegantly and practically distilled key concepts about leadership so that they are readily accessible and eminently practical. Fresh, innovative and immediately useable." John Campbell, Managing Director, Growth Coaching International Pty Ltd
"Being a great host helps you to be a great networker. This practical book will help you build relationships and engagement both inside and outside your organization." Dr Ivan Misner, founder, Business Networks Interntional - BNI.
"Increasingly modern life leaves people feeling disconnected and distant. When you use the lessons in Host to be the most warm, gracious, and effective host your board, team, or clients have ever experienced, the effect will be all the more powerful." Paul Wicks PhD, TED Fellow and VP of Innovation, PatientsLikeMe

Here are some samples of the ideas and stories Mark shares in the course....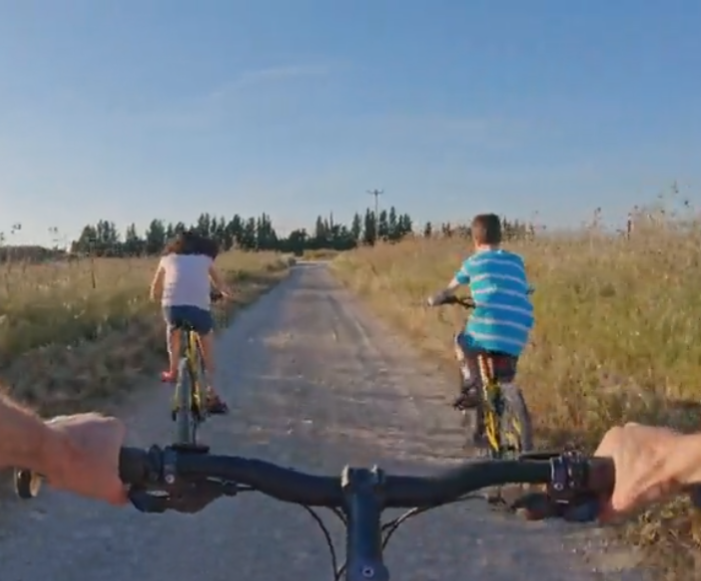 Just like riding a bicycle, running projects and managing people rarely allows you to drive forward in a perfectly straight line. Mark McKergow shares this and other insights with this simple illustration.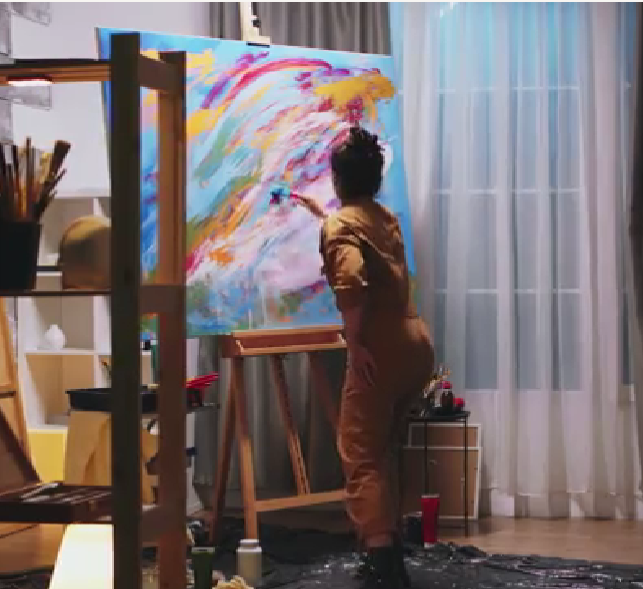 By asking others to get involved you build trust, collaboration and expand the pool for new ideas and innovation.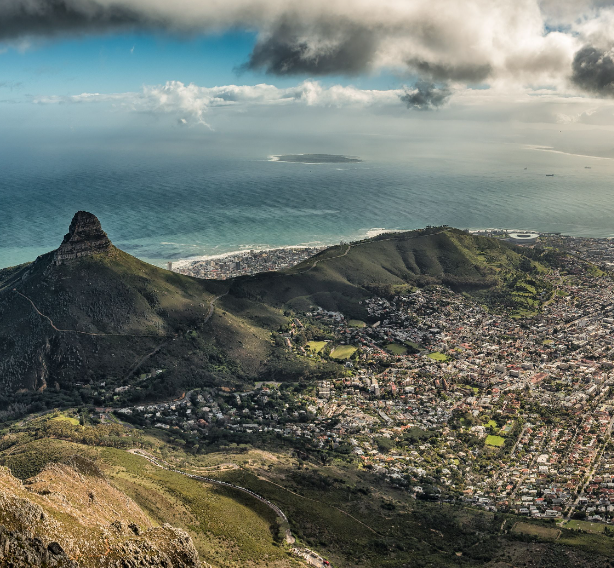 Nelson Mandela, the one-time prisoner turned President, was a master of the skills of Host Leadership, even when meeting his lawyer under armed guard at Robben Island prison, he was able to turn the tables to his advantage.

The Host Leadership Course Curriculum
Money Back Guarantee
We have put a lot of effort and thought into designing and building this online course - and are really confident that it will bring you new insights, knowledge and behaviours and allow you to approach leadership with a new more effective practice.
However, should you try the program and find it does not meet your expectations we will happily refund you in full, if you ask us to do so within the first two weeks after purchase.
"Mark McKergow is a solution-focused leadership expert, and together with Helen Bailey he developed the concept of Host Leadership. In this online course he presents the concept enthusiastically. You have the chance to move on your own speed and revisit parts of the course if you wish, to understand, apply and share it with others. At the end of each section you can test your knowledge and grow your confidence in applying Host Leadership in your work and practice."
                                         Ralph Miarka, author of Solution-Focused Coaching for Agile Teams 
Brain and Behaviour in Organizations
Discover how neuroscience has allowed us to better understand the emotions that drive us, and how leveraging them well will enhance productive performance at work.
Enroll on cognitive neuroscientist, Prof Paul Brown's eight-module online program and learn the cutting-edge thinking on Brain and Behaviour in Organizations.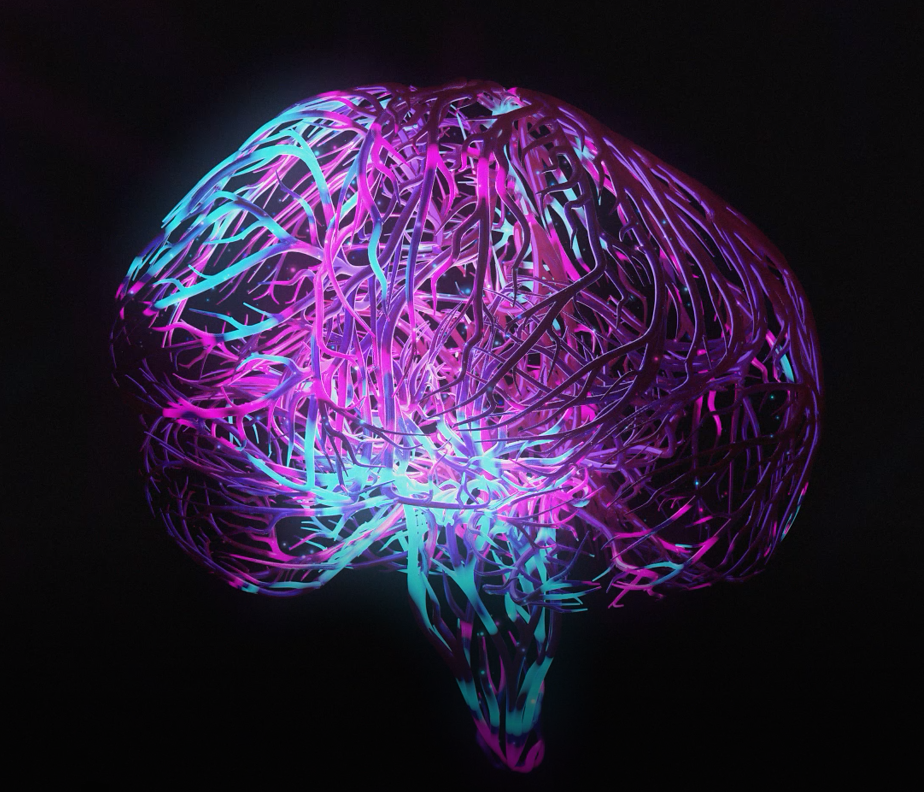 The Master Mentor Course Series
Currently Ideas for Leaders have produced two courses in our Master Mentor series - others will follow soon...

Check your inbox to confirm your subscription